Your local, Maine CSA with a convenient twist!
Seasonal Maine veggies from June until October.
The summer CSA consists of 20 weeks of nutritious organic, local vegetables, delivered to your office or convenient locations in Brunswick, Lewiston, Portland, Bath , Bowdoinham and lots of towns in-between.
What makes it special?
Our CSA is fully customizable!
You can adjust your preferences so we know what you like for the season AND make swaps and adds each week so you're getting the produce that works best for your family.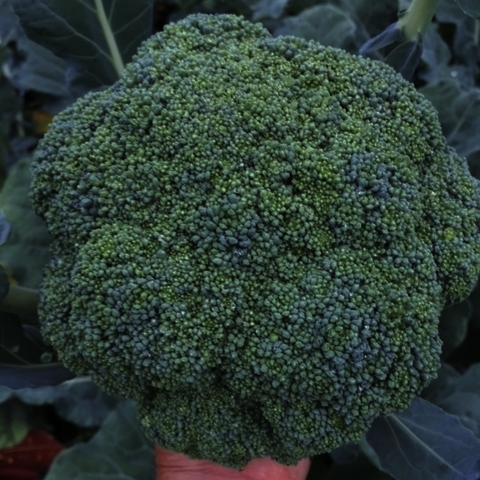 Limit food waste by receiving only the veggies that your family likes to cook with!
Have what you need for your weekly planned meals by customizing your share!
Try new Maine-Grown Veggies on a schedule that works for your family!
Customization
Reduce waste, cook more, and get exactly what you want.
We customize your shares with
Select your preferred veggies!
Set your preferences by rating vegetables at sign-up, we'll use our handy Harvie software to factor these in and adjust your box accordingly - you don't have to do anything on shipment!
Your share will be built based on a combination of your preferences and what we have available on the farm.
Adjust your box week to week!
In the window before delivery every week, you can log-in and swap and add items to your share to meet your meal plan for the week or try something new! Swaps MAY result in additional charges, if value of swapped items varies.
Delicious extras and add-ons!
Need a little something extra? Each week, you can add on additional items from the farm and other products from other local producers!
Other customization bonuses
All season add-on shares such as yogurt, eggs, flowers, and cheese! Weekly deliveries from local, organic producers come right with your box.

Reduce food waste! Because you are getting what you want, you'll see less food getting tossed or composted which is going to ensure you are getting the biggest bang for your buck.

Recipe Suggestions! Our customizable program, Harvie, also customizes tips for cooking, storing, and prepping your perfect box!

Check it out!
Learn how to sign-up and adjust your weekly box!
Learn how to customize your preferences!
Share Sizes and Pricing
Family Vegetable Share
7 - 9 Veggies per weekly pick-up.
We aim for this share to contain enough produce for two vegetarian or veggie loving adults or a family of four.
$585.00
Regular Vegetable Share
5 - 7 Veggies per weekly pick-up.
This share should feed two adults with a mixed diet. It is a great starter size as you get acquainted with the CSA model.
$375.00
We keep you in the loop weekly about farm happenings, what's coming up next for crops, and cooking and storing techniques for the crops we send your way.
By being a CSA member you have a direct link to your food and where it comes from.
Thinking inside the box!
All shares are delivered in cardboard boxes, packed for easy transport home. Greens are packed in bags and veggies are bunched or bagged (if necessary). Everything is washed and cooled post harvest to help it store better for you and a clean delivery. Quality is critical to us at Harvest Tide Organics.
Everything we send your way will be fresh, picked ripe, and super delicious.
Delivery Options
Business/Community Spot Drop Off CSA
Pure Convenience. Our simplest option available to offices in Lewiston, Portland, Brunswick, Bath and along our delivery route (see list below for complete list of towns currently serviced). If four or more people want to purchase a share, we will drop our CSA shares directly at your place of work. We will deliver on a weekday (Tuesday or Thursday depending on your location) during business hours in the afternoon, so the veggies will be ready to head home with you for dinner time.
Public Place Pick-Up
We offer pick-up at several locations in the Yarmouth, Freeport, Portland, Bath, Lewiston-Auburn, and Brunswick areas. One day a week, in the afternoon and post work hours, we will drop off shares which can be easily picked-up. Know a spot that works for you and friends or neighbors? Let us know and we'll work with you to make it a drop-spot.
See our LOCATION PAGE for a complete list of public locations.
Currently Servicing the Following Towns!
Contact us for delivery to your workplace or community space along our route!
Cumberland

Yarmouth

North Yarmouth

Falmouth

Portland

South Portland

Westbrook

Auburn
Bowdoinham

Bowdoin

Topsham

Brunswick

Bath

Freeport

Lewiston
Pay in full OR take advantage of our convenient payment plan
Payment Plan:
25% due at sign-up

25% due the first week of deliveries

50% paid weekly in automatic payments through the season
To take advantage of the payment plan and weekly swap/add options, you must pay by credit card. Add-ons and extra charges will be charged to your credit card upon delivery.
If you would like to pay by check, please contact us directly at farmers@harvesttideorganics.com before signing up. Check payments must be paid in full at time of sign-up.
Payment Plan and Customization Powered by Our Partnership with